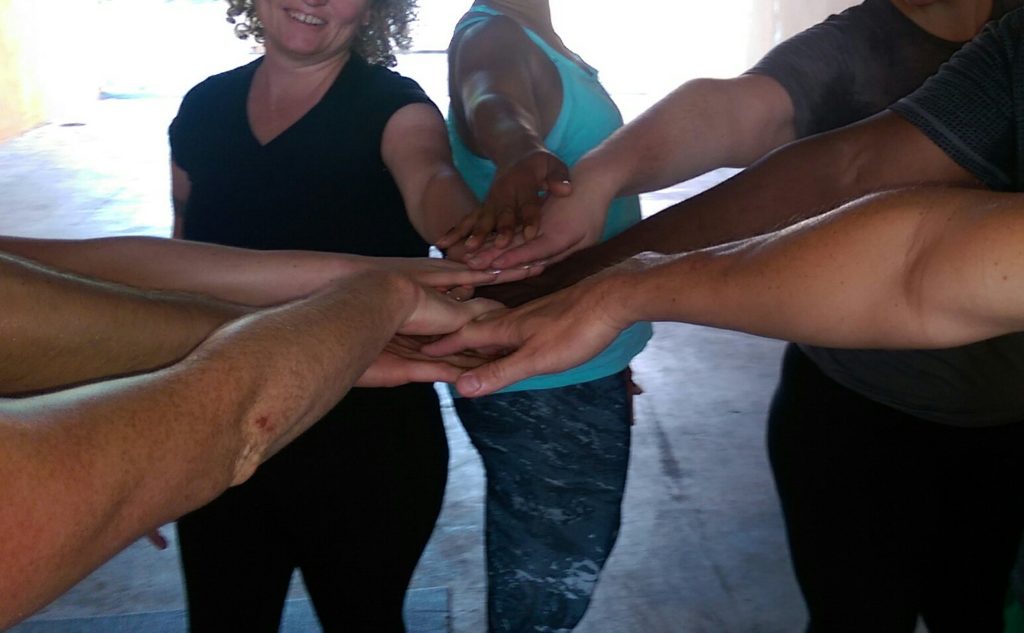 FIND MOTIVATION, COMMUNITY AND EMPOWERMENT ALL ON YOUR TERMS.
Classes are A LA CARTE.
Choose, schedule and purchase class sessions, using our PHONE APP or your computer.
Trial classes are offered before purchase.  Classes purchased must be used within 30 days of purchase.

Click here to download the LIV Fitness phone app
Viewing from your Mac or PC?  Register for classes here.
***Note: Session purchases may expire after one month of purchase and cannot be refunded, so be sure you can attend the classes you are purchasing!

WARRIOR YOGA with Karla
60 minutes
Offered Tuesday and Thursday at 6am
Show up for an invigorating full-body power up where you'll sweat your stress away and discover the fundamentals of yoga. This class will boost your metabolism, build lean muscle, and improve stability. Join in on a revitalizing yoga experience in a safe, non-judgemental environment.
CROSS TRAIN  with Lewins
60 minutes
Offered Wednesday at 6:45pm
A Boot Camp style class for everyone that uses your body weight, sled pushes and other cardio moves to get you fit!
BLITZ  with Brian
60 minutes
Offered Monday thru Friday at 7am and 11am;  Saturday at 10am
Get into game day shape with agility, speed and strength drills. Train like an athlete to become an athlete, getting you leaner and stronger regardless of your fitness level.  Your leader is Brian Chapman, a former NCAA football MVP and constant serial athlete. For over a decade he has trained movie heroes as well as average folks
ESPRESSO  with Jamel
25 minutes
Offered Monday, Wednesday and Friday at 6am and 6:30am
Jump start your day with a 25 minute shot of high octane fitness to charge up your metabolism. This motivating interval workout will help you lose fat and gain functional fitness. Jamel uses bands, kettlebells, slam balls and a sense of humor to motivate you through this short but intense fat burning workout for all fitness levels
POWER YOGA with Karla
60 minutes
Offered Saturday at 9am
My Inner Power Yoga: Flow through poses that will strengthen your abs, arms, and thighs while improving your balance. Get relief from sport-related muscle soreness by deepening your flexibility in poses that release tension from the shoulders, legs, and hips. Join in on a powerful yoga experience in a safe, non-judgemental environment.